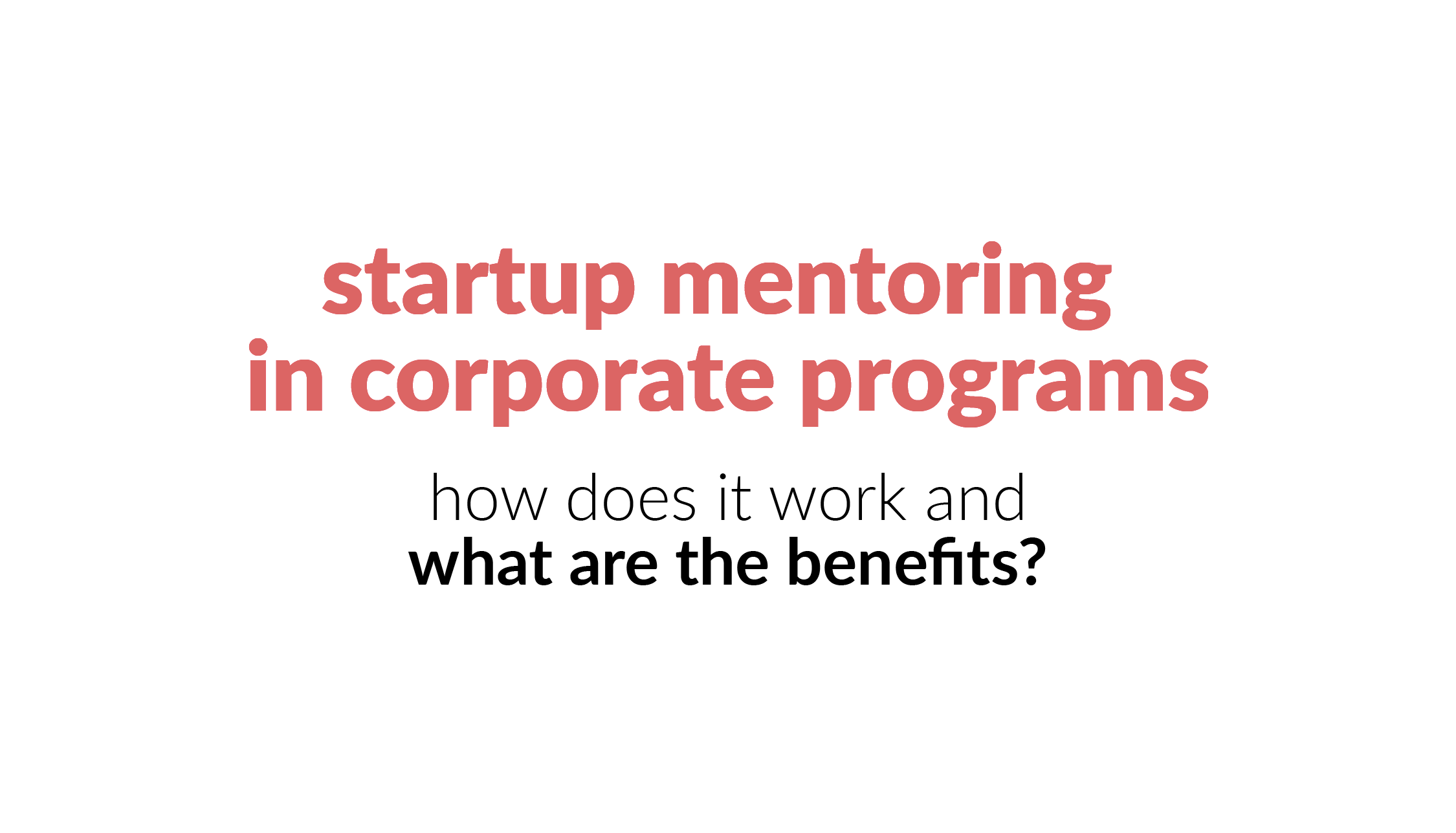 how does it work and what are the benefits of Startup Mentoring?
Mentoring is one of THE important key success factors in building and successfully running a startup corporate program. Therefore, it needs to be thought through and designed very early – even before the program starts. But what is important to take into consideration when starting and building-up a mentoring program?
Firstly, it is important to set-up an appropriate innovation strategy for your company. At the beginning of a company's innovation journey, it is hard work to convince business units to participate. Even more, it is difficult to actively include them in the discussion and implementation of the innovation strategy, including the definition of innovation fields for the corporate program and setting the goals for the next 3 years.
After the definition of the innovation fields the search for the right mentors begins. Depending on the innovation fields, it means approaching experienced employees from necessary business units as experts in the giving search areas and asking for their commitment and willingness to participate in the corporate program. During this step a business unit/mentor participation promotion is helpful to gain attention: circulate the reason why you want to innovate, what you want to achieve together and how you want to do that. Of course, also the line manager of the potential mentor has to be convinced of the benefits and impact of the program and should give a green light and the support for the participation.
An important aspect is to find the right mentors for the given innovation topics: to give optimal support for the startup, make an exchange on eye-level possible and during the time of startup selection and proof of concept, help select the right participants for your search area and aim to get the maximum results together.
Mentors are the delegates from your company and to ensure that you have the best of the best participating and encouraging you, it is crucial to:
– organize proper mentor recruitment,
– provide extensive education,
– promote interaction/exchange between all mentors and
– offer mentor support.
This shall also include a thoughtfully planned program structure/workflow, providing of all necessary documents (e.g. legal documents, presentation templates, KPI tracking forms et.) in an understandable way and offering tools to use for the collaboration between the mentor and the mentee.
With all the effort involved to implement and continuously improve an impactful Mentorship program, you can achieve valuable learnings for the company, mentors/business units and mentees, employee satisfaction, cross-departmental thinking and create a sustained, growing mentorship commitment. Also, the social component to think beyond the daily routines and across silos – in working with startups and other business units to create and implement use cases- removes barriers and creates new opportunities by working together.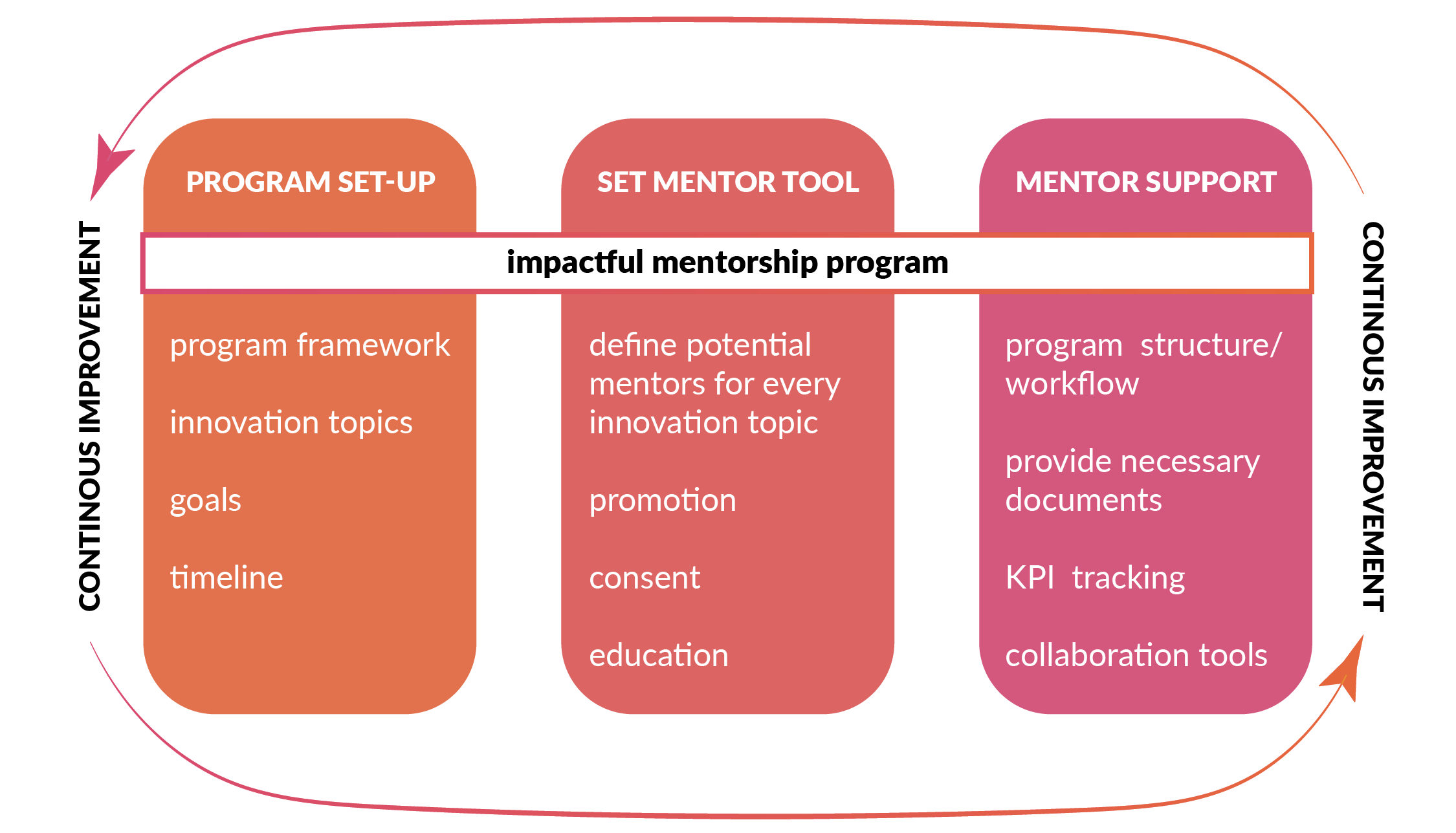 Related Posts