What role do women have in the Digitalisation?
In honour of this week's celebration of the International Women's day, we decided to look into a topic that we work with every single day, but from a different perspective – what role do women have in Digitalisation?
Digitalisation has drastically changed our life – while often approached with criticism, it is also a wonderful tool that opens many doors to us. Yet, how many women are actually professionally contributing to the digital developments of the economy? Our verdict – not enough!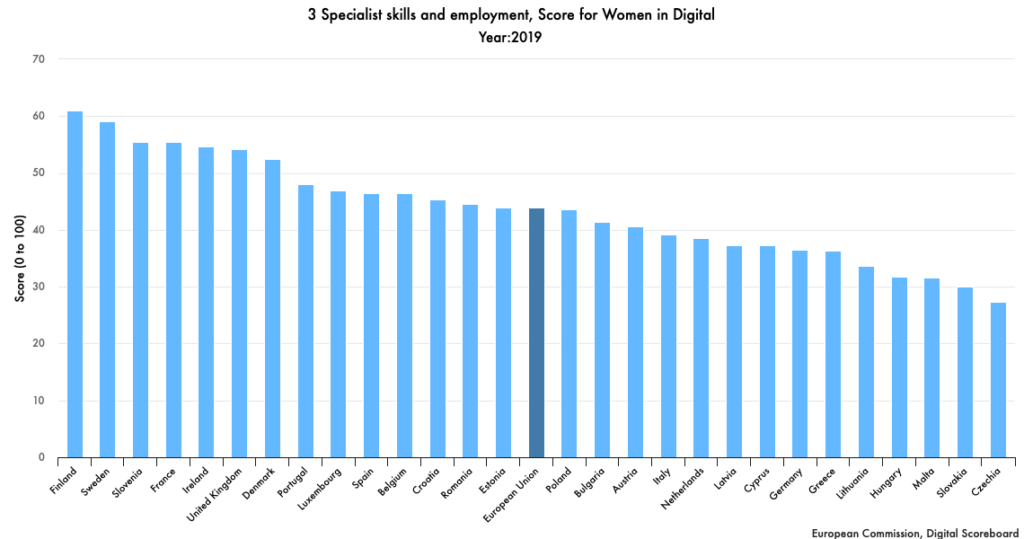 According to the 'Women in Digital' Scoreboard 2019 published by the European Commission, the average European score is only 43.9 out of 100 for the 'specialist skills and employment of Women'. This means that only about 1 in 6 ICT (Information and Communication Technology) specialists and only 1 in 3 STEM (Science, Technology, Engineering and Mathematics) graduate is a woman.
Many other fields and industries have flourished with benefits due to a more dense representation of women – and we believe that the digital sector holds the same potential. Reaching a balanced saturation of Women in Digital will take time – yet, we strongly believe that it be a positive force in shaping our collective future for the better. And that is why we as individuals should do everything we can to empower women in technological fields. It starts with the simple support of women and girls around us – by giving them the platform to learn, to be listened to, to rise by unfolding all the wonderful potential that females carry within themselves.
Related Posts